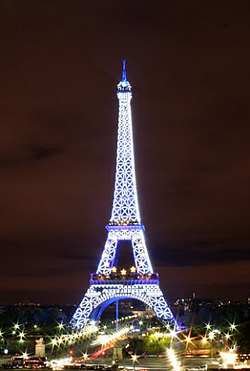 About-France.com
international travel sites directory
.

Linking with other quality and original travel websites
This page provides a selection of links to quality and authoritative websites on subjects relating to French art, French culture and French education.
About-France.com welcomes requests for partnerships from other independent quality travel sites and travel directories - but
only
from sites that provide good original travel information or other useful content.
About-France.com is particularly interested in connecting with good-quality destination guides to countries, areas or cities worldwide. To be considered for listing in this directory, area or country guides should preferably be produced locally by people who know an area well, either because they live there or because they have visited and explored the area in depth.
This travel sites directory exists with the aim of helping independent and good quality travel sites and travel directories to achieve higher visibility in the Internet jungle. All too often, search engine queries for travel related topics produce a mass of results from poor-quality, unoriginal and purely commercial sites, of little or no interest to anyone trying to prepare a trip or discover factual information about a country.
Submit only quality sites to this travel directory:
Submit a site
Resources classed by theme

History sites

Educational and language sites
SUBMIT YOUR SITE
To
exchange links
with About-France.com, or
submit a site
, send a clickable link and a 10-20 word description to
contact "at" about-france.com.