Explore France ►
KEY PAGES
Where to go
How to get there
More about France
►
You are here:
France
› Index page
►
COVID
- see
Covid in France
for up to date information on rules and requirements in France.
About-France.com


"inspirational and practical"



Best websites for holidays in France
Mail online travel guide
For twenty years
now About-France.com has been a popular source of reliable and well-researched information about France. At a time when the Internet is littered with trite ill-informed click-bait travel blogs, About-France.com takes pride in its honest guides, informed content and accurate information – original content written by experts with a detailed knowledge of France.


More than just an online travel guide,
About-France.com
is a website filled with hundreds of pages of relevant and useful information about France. The practical travel and tourist information pages on Paris, French regions, driving in France, and a whole lot more, are just part of a much wider exploration of modern France.
Other pages of this website cover a wide range of topics of interest to students and anyone wanting to understand French
life, culture
and
traditions
, but also the nation's
institutions
and the French
language
.
France – so much more than just the world's leading tourist destination
► Since 2003 -
An original inside guide to France – Discover France with the experts, writers with an intimate knowledge of France, and personal experience of life and travel throughout the country
►

France as a tourist destination
In spite of everything, France remains the world's number one tourist destination, and by and large it remains one of the safer places in the world to visit. it's not hard to understand why. France has it all - or more or less. It has tourist sights for all tastes; it has some of the greatest
beaches
in Europe, as well as the highest mountains and the finest
historic monuments
, the most beautiful cities, the most idyllic
countryside
, the most magnificent castles, the finest
rivers
, and plenty more, not to mention some of the best
restaurants
and the finest
wines
and more
hotels
than any other country in Europe.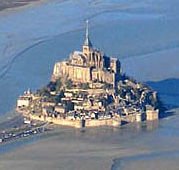 Mont Saint Michel, Normandy
France has something for everyone, which is one of the reasons why it remains the world's number one tourist destination. It has magnificent holiday opportunities for everything from a short weekend city break, in places such as
Paris
, Nice or Bordeaux, to a relaxed family holiday in a
gite
in the countryside, a week or two's relaxation by the seaside, or an energetic break hiking, climbing, kayaking or cycling in France's
great outdoors
.
Paris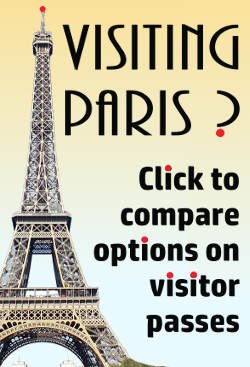 Paris
is just the icing on the cake - the French capital city and surely the most interesting city in the world. With its museums and monuments, its fine boulevards and its river Seine, its culture, its restaurants and its unique atmosphere, Paris is a city that you can visit for a
week
or a month or a year, and never tire of. In the memorable words of Thomas Jefferson, "A walk about Paris will provide lessons in history, beauty, and in the point of life." And much more too. But Paris is just a starting point. France is much so much more than just Paris.
Cultural tourism in France
French
museums and art galleries
- which contrary to popular belief are not all located in Paris - offer a magnificent collection of works of art and artefacts; and for those for whom a holiday is an opportunity to discover Europe's historic heritage, France's
great cathedrals
, medieval castles, and thousands of other ancient monuments are a treasure trove waiting to be discovered. For themed breaks, the châteaux of the Loire (in the
Centre
region of France) are an obvious choice; among the many other historic sites, consider discovering the
Roman remains
of
Provence
, the medieval
bastide
towns of the southwest, or the castles and caves of the
Dordogne
. There are even some
scenic steam railways
for people who enjoy a trip down memory lane. Check out the regional guides for information on sights, monuments and tourist attractions in each area.
The French seaside:
In July and August, France's Mediterranean beaches tend to be pretty packed; this is particularly the case in the famous resorts of Provence and the French Riviera. By contrast, the long sandy beaches of the Languedoc offer much more legroom. Away from the resorts, Brittany offers plenty of good beaches, with the added fun of tides and good waves; and France's Atlantic coast, south of the Loire, has plenty of long sandy beaches, in the regions of Poitou-Charentes and Aquitaine. South of Bordeaux, there are mile upon mile of fine beaches. For more information see guide to the French coast.
Discover the real France:
If you want the life, culture and bustle of the big city, go to Paris. But France is a lot more than Paris. There are plenty of places in deepest
rural France
that are still very much off the beaten track; and for
camping
holidays,
gite
holidays, or for those who are content to put up in small rural inns, several regions in France offer wonderful holiday opportunities away from it all. Five French departments (counties) that are particularly worth checking out are the Aveyron (
Midi Pyrenees
region), the Haute Loire (part of the
Auvergne
area, recommended by Lonely Planet as one of the ten regions of the world to visit), the Corrèze (
Limousin
), the Jura (
Franche Comté
) and the Vosges (
Lorraine
): all these departments include sparsely populated areas, attractive scenery, and plenty of leisure opportunities - or just some great places to sit back with a glass of wine, relax, and enjoy the peace and quiet. One of the best times of year to visit France off the beaten track is
Autumn
, specially in the south of the country.
Driving in France
France has an extensive network of motorways, and many of them offer relatively relaxed driving conditions, except at peak periods. Off the motorways, driving on France's backroads can be a way to discover motoring as it used to be, a pleasurable experience and a way to discover the country. For more information click for our guide -
driving tips and advice
. and our
checklist
of things not to forget before you leave.
French culture and institutions
Finally, for those who are looking for deeper information about France, this website contains pages explaining the main French institutions and the functioning of
French life
, including the
education system
and
French universities
, plus pages on the French way of
politics
, the
French economy
and the
press
. There is also a clearly written guide to the main points of French grammar.
Site search:
click here to
search About-France.com
Use the
site search
function to look for information by keyword, or follow the hyperlinks from page to related page, to discover a wealth of information about France, French life and customs, tourism in France and the ways and life of the most visited country in Europe.
With input from specialists in French and UK universities, About-France.com is a website that applies academic standards in terms of content, accuracy and style.
Website and all pages © Copyright About-France.com 2003 - 2023