Explore France ►
Key pages
Where to go
How to get there
More about France
About-France.com
- the connoisseur's guide to France
Interactive map of French regions
Click on any region or area on the map for
essential area information and tourist guide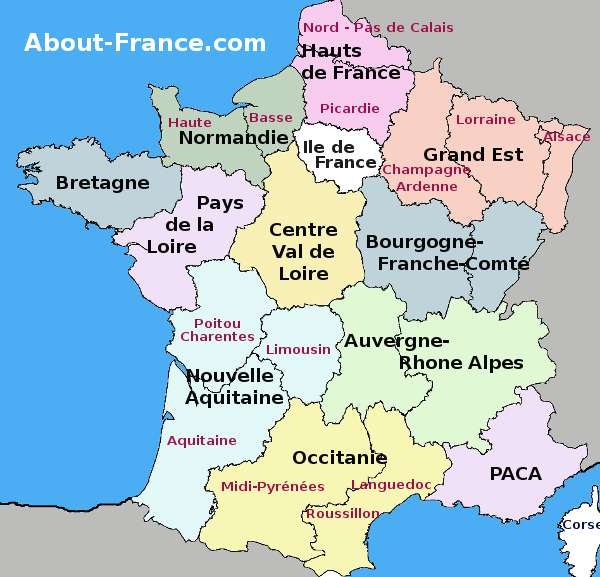 This map shows the 13 administrative regions of France in Europe, as since 2016. (Twelve continental regions, plus the island of Corsica.)
It does not include the overseas regions such as Guadaloupe and Martinique. Pre-2016 regions that have been merged into larger regions are shown in red type.
With regard to the pre 2016 regions,
The largest historic region in France is
Midi Pyrénées
. (45,378 km²)
The most prosperous is the
Paris region
, Ile de France (IdF)
The least densely populated historic region of continental France is
Limousin
(Corsica is even less densely populated)
Copyright notice:

Website and text © About-France.com 2003 - 2022 except where otherwise indicated.