About-France.com
- the connoisseur's guide to France
Explore France ►
Visiting Paris
Stay and get round in Paris
France beyond Paris
More useful pages
►

You are here:
France
›
Paris
›
Paris with kids
Let Tovi the Penguin show you round....

About-France.com - Paris for families
Tips from Tovi the Penguin


for spending time in Paris with younger kids
Tovi the Penguin
was born in Paris and he loves showing people around his city! You will see: Paris with kids can be fun!
Paris has 20 arrondissements (districts) and each of them has its little treasures. Let him tell you about some of them.
Sights of Paris.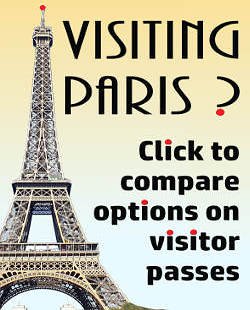 Before we start, here's a little overview of the most important sights of Paris, and the quarter of Paris in which you can find them..
Visiting the city's most famous monuments can be great with the whole family.
1st. Musée du Louvre & Place de la Concorde
4th Notre-Dame cathedral
7th Eiffel Tower
8th & 17 The Arc de Triomphe and the Champs-Élysées
18th Sacré-Coeur de Montmartre and the "village" of Montmartre
19th Cité des Enfants - in the Cité des Sciences science museum, Parc de la Villette
Discover Tovi the Penguin picture books on Amazon
Parks & Gardens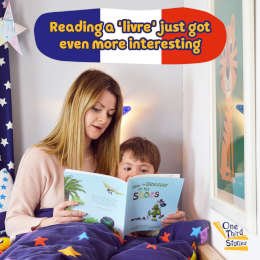 Paris has many beautiful parks which are perfect for outdoor activities. Tovi has picked his top 5 for you! And in all Paris parks, and in many smaller green spaces, you'll find free access childrens' play areas with a range of equipment including climbing frames, swings and seesaws and other fun items.
1. Jardin du Luxembourg
Rue de Médicis - Rue de Vaugirard, 6e Arrondissement
Surrounded by beautiful Hausmann buildings near the Latin Quarter, this park is one of the prettiest in Paris. It has the city's oldest carousel and a fenced in playground for young kids.
2. Jardin d'Acclimatation
Bois de Boulogne, 16e Arrondissement A children's amusement park with animals and workshops, located in the west of Paris. There is a small entrance fee but it has lots to offer and kids will really enjoy it.
3 Jardin des Tuileries
113 Rue de Rivoli, 1e Arrondissement
This park is located in the heart of Paris, you can have a nice walk from the Louvre to the Avenue des Champs-Élysées. Kids will enjoy the fountains, where there are deck chairs and benches for parents, while kids watch the toy boats sailing on the toy-boat area.
4. Jardins des Plantes
In the 5th arrondissement. This is the Paris botanical garden; it has a small zoo and exotic plant houses, (paid entry) but also extensive areas which are free to roam.
5. La Ferme de Paris
- Metro 1 Chateau de Vincennes (2.5 km)
1 route du pesage, Bois de Vincennes, 12th Arrondissement.
Open weekday afternoons from 1.30 pm. Free access to this organic city farm belonging to the City of Paris. Located in the Bois de Vincennes park, 2.5 km from Chateau de Vincennes metro station. Animals, activities. Combine a walk in the park with a visit to the farm, for a very enjoyable afternoon outing.
Cafés & kids stores
Discover Tovi the Penguin picture books and online books on Amazon

Choose your country

UK
-
USA
-
FR
-
DE
What about a pain au chocolat for breakfast or a goûter in the afternoon (that's how the french call their tea time). Paris has some cafés which are especially
designed for families which offer activites coveniently combined with a little shopping area for kids items.
Here is Tovi's selection:
Mombini,
store, café & play area
22 rue Gerbert, 15th Arrondissement
Tuesday to Saturdays, 10.30 a.m. to 7 p.m.
It's a kids store with a small cafe that also offer events for kids.
The owners really have done a great job, the decoration is beautiful, creative and very kid friendly.
Une Mère une Fille à Paris
43 Boulevard Garibaldi, 15th Arrondissement. Tuesday to Saturday 10 a.m. to 6.30 p.m.
You can either enjoy the tea room or book one of the open spaces for private events. The café also has a toy store on offer. Call for reservations 00 33 (09) 54 04 04 80
Restaurants
Finding a highchair or a changing table in parisian
restaurants can be a challenge. Here are some of Paris's child-friendly restaurants !
Les 400 Coups
51 rue de Bercy 12
th Arrondissement
Monday, Tuesday, Thursday, Friday 12h to 15h, Wenesday - Saturday - Sunday 10.30 am to 6 pm.
A restaurant with a play area for kids, which offers a variety of activities and games for children up to 8 years old. Has chairs for children and adapted meals.
Le Pavillon des Oiseaux
Jardin d'acclimatation rue de la Muette 16th arrondissement
Family brunch on Saturdays and Sundays from midday. Clowns, kids make-up artist
Museums & culture
After playing in the park, having breakfast & lunch it's now time for some culture.
These tips are good for rainy days but of course you can also do them when the sun is shining.
Aquarium de Paris - Cinéaqua -
Metro Trocadero - line 6
5 Avenue Albert de Mun, 16th Arrondissement.
Open daily (Monday to Sunday) 10 am to 7 pm. Last entry 1 hour prior to closing.
The Aquarium is located just opposite the Eiffel tower, so you can easily combine the two together. It's always a great experience for kids to dive into the underwater world.
So why not also do it in Paris!
Centre Pompidou / Children's gallery
Rue Saint-Martin, 4e Arrondissement Every day except Monday 11 am to 9 pm.
The gallery offers activities for young chidren from the ages of 2 upward. It's never to early to introduce your kids to art and the children's gallery at the centre Pompidou is a great place to start.
Cite des Enfants
- Metro Porte de la Villette - line 7
Located in the Cité des Sciences science museum at the Parc de la Villette, the Cité des Enfants is an adventure playground and discovery area, with two sections; one for children aged 2-7, the other for children from 5 to 12.
Outside Paris
Disneyland Paris
Located at the end of the
RER A
express metro line at Marne la Vallée. Easy to access from central Paris. Plenty of fun and amusement guaranteed for children aged 2 upwards.
Parc Astérix
The Astérix theme and adventure parc located at Plailly, north of Paris. There are regular shuttle buses running every day from the RER station at Charles de Gaulle Airport terminals 1 & 3 (take care!
Not
at Terminal 2 station, which is the end of the line! ). Bus tickets at the Parc des Loisirs counter in the RER Terminals 1 & 3 station.
Versailles - La Ferme pédagogique du Hameau de la Reine
Access :
RER C
Versailles Rive Gauche. This "learning farm" in the grounds of the Chateau de Versailles was originally built for Queen Marie Antoinette.
There is another farm for children just outside the grounds of the château; la Ferme de Gally is a larger and more authentic farm with more animals and activities, plus farm shop.
It is located on the D7 just outside the frounds of the château. It can be reached directly from the grounds of the château via the "grille de l'étoile royale" gate... but note that this exit is a 5 km walk from the chateau itself.
Discover Tovi the Penguin picture books on Amazon