Explore France ►
The essentials
Travel in France
Where to go
What to see and do
About-France.com - the connoisseur's guide to France
The most visited tourist attractions in France
►

En français:
Les grandes attractions touristiques en France
France is Europe's leading tourist destination, and not surprisingly as such it is a country that boasts a wealth of famous tourist attractions historic monuments and other sites. This page is a starting point to give you ideas about your holiday in France. Follow the hyperlinks for more detailed or extra information.
Top sites: the most visited tourist attractions in France
(Paris museums are included in the Paris City Pass)
The top twenty-four most visited
paid-entry
tourist attractions in France
(source French national statistical office, year 2012 ) ;Click here for
top historic monuments
Disneyland , Paris 16 million visitors. (Dated e-tickets)
The Louvre,

Paris

9.5 million visitors (photo right)

Château de Versailles,

near Paris

7.3 million visitors (Tickets)
The Eiffel Tower

Paris

6.3 million visitors
The Georges Pompidou centre and museum of art,

Paris

3.8 million visitors
Orsay museum of the 19th century

Paris

3.6 million visitors (Tickets)
La Villette science museum, Paris 2.6 million visitors
Natural History Museum Paris 2 million
Arc de Triomphe,

Paris

1.7 million visitors
Parc Astérix - Parc Astérix theme park Plailly

north of Paris

1.7 million visitors (Tickets)
Puy du Fou theme park

Vendée

1.6 million visitors (Tickets)
Grand Palais, Paris : 1.5 million
Musée de l'Armée, Paris 1.4 million visitors
Musée du Quai Branly, Paris. 1.3 million
Chateau and museum of the Dukes of Brittany - Nantes 1.3 million
Mont Saint-Michel, Brittany 1.2 million visitors (Tickets)
Lille zoo, Lille
Musée Carnavalet, Paris

Sainte Chapelle,

Paris

Aquarium, La Rochelle, Charente Maritime (western France)
Mer de Glace rack-and-pinion railway, Chamonix, Alps
La Palmyre zoo,

Charente Maritime

(western France)
Musée Grévin waxworks, Paris
Boat trip round old

Strasbourg

(Alsace)
You may also like....
Tourism by theme
France's natural environment :
France boasts the most varied natural environment of any country in Europe; it varies from the lush agricultural countryside of Normandy and Brittany, or the rolling prairies of Champagne or Beauce, to Alpine peaks, northern spruce forests, the dry hinterland of Provence, the steppe-like plateaux of the Causses, not to mention a very varied coastline including the North Sea, the Channel, the Atlantic ocean and the Mediterranean.
It would take an encyclopaedia to make an exhaustive list of all the natural tourist sites, and the thousands of natural attractions in France. The country has six National Parks, 43 regional parks which are more or less the same as national parks in all but in official status (parcs naturels régionaux), hundreds of areas listed and protected under the official European Natura 2000 programme, and even - off the beaten track - hundreds more sites that would be classified as Areas of Outstanding Natural Beauty (AONBs) in England, but do not even get a mention in guidebooks in France.
The six national parks in continental France are:
The Cévennes national park (Languedoc)
Les Ecrins (Provence - Alps)
Le Mercantour (Provence)
Les Pyrénées (Hautes Pyrénées)
La Vanoise (Provence)
Port-Cros (Coastal park, Var, Provence)
See
French national parks
official website
Among the principal regional parks are:
The Auvergne volcanos - high upland rising to over 1800 m.
Parc régional de la Brenne (Pays de la Loire) - lakes and wetlands popular with ornithologists.
The Grandes Causses (Aveyron - Lozère) - arid southern uplands
The Morvan hills (Burgundy) - the closest area of low mountain environment to Paris
The Ballon des Vosges (Lorraine - Alsace) - forested mountains in Eastern France.
The Camargue - UNESCO biosphere reserve and wetlands
More information:
Winter sports in French mountain areas:
Wildlife parks in France :
Among the most interesting of France's many wildlife parks, are
The Parc de Thoiry, (Tickets) west of Paris, over 150 species in a safari park covering over 300 acres.
Zoo Parc de Beauval, (Tickets) in the Loir et Cher department, in the Loire valley area. Over 4000 animals, including koalas aned orang-utangs. the largest wildlife collection in France. Now with giant pandas - loaned by China.
Planete Sauvage, south west of Nantes. A large safari park (over 250 acres) , with safari tours. Over 2,000 animals in semi liberty.
Réserve Africaine de Sigean, near Narbonne in the Languedoc. 3,800 animals in a huge area of natural mediterranean environment, one of Europe's oldest safari parks and the biggest tourist attractions in the area.

African Safari park

, at Plaisance du touch, just outside Toulouse, in the Midi Pyrenees region.
Theme parks in France :
France has getting on for 100 different theme parks, if you include all categories from the amusement parks such as Eurodisney, through wildlife parks and aquariums, to living history open-air museums such the Alsace Ecomusée. Among the most popular of these sites are:
Other attractions:


The Tour de France cycle race
(July)
Wine, dine , culture :
France is world famous for its "gastronomy", its fine restaurants and wines. It sometimes surprises visitors from outside France, that they can find top quality restaurants even in small provincial towns, and that many of these offer first-class menus at a fraction of the price one would pay for something similar in Britain or the USA. There are several directories that approve and list the top restaurants, and the most famous of these are the Michelin guide and the Gault et Millau guide. However, there is no directory that lists all the good restaurants in France, since some of these are found in the most unexpected out-of-the-way places, and while the food they offer is not "haute cuisine", it is tasty, well prepared and nourishing.
France abounds in cultural opportunities, with a wealth of concerts and other music events throughout the year. visit the
France for music-lovers
page for more details.
Attractions by region :
Follow these links for a more detailed list of major tourist attractions, the main things to see and do in the French regions::
A brief introduction to the
regions of France
►
Going further :
The top tourist attractions and sites in France
A guide to the principal monuments, museums and other main visitor attractions throughout France. This page contains an informed general overview for tourists and visitors, to help you plan your stay or your coming holiday in France. In no way is it a complete guide – that would require an encyclopaedia – nor does it include tourist attractions in French overseas departments and territories .
An independent website, About-France.com is an affiliate partner of certain travel service websites, and may receive a small commission on sales generated from reservations or purchases made on a partner site.
Chateau de Chenonceau, Loire valley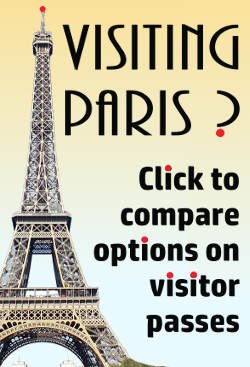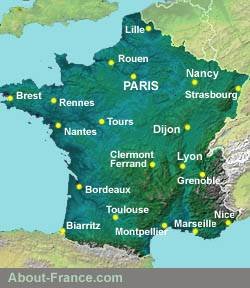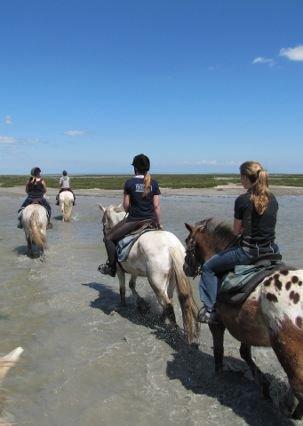 Horse riding in the Camargue natural park wetlands area
Website text and photos © copyright About-France.com updated 2022
unless otherwise stated