Printable

Paris Metro Map

About

-France.com - the reliable guide to France.

Paris Metro map for phone or printing
To view this map on this page, use sliders or fingers.
To print out the map go to the
PDF metro map for Paris
For airport information, visit
Paris airport connections
The Paris metro is the city's subway or underground railway system, and is a good way for getting round Paris. This plan shows
just central Paris
, including most of the main
tourist attractions
such as Notre Dame cathedral and the
Eiffel Tower
, and main Paris railway stations. See below for
nearest metro stops
for main Paris attractions .
SLIDE MAP OR USE LOWER SCROLLBAR TO MOVE SIDEWAYS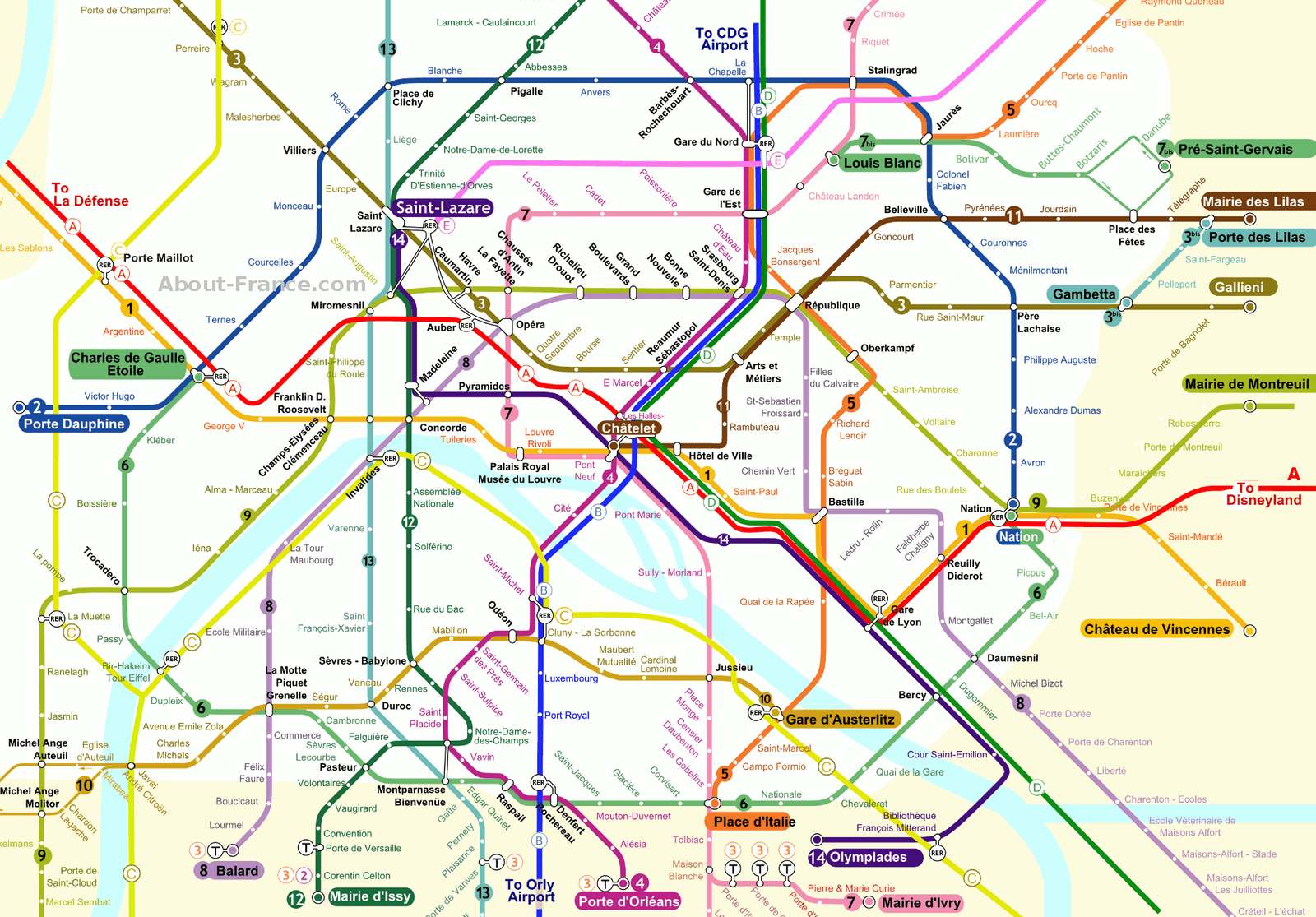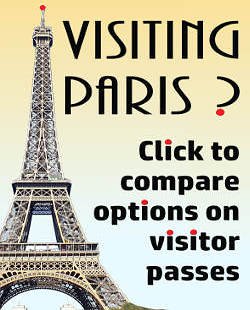 This map only shows the central area of Paris. It includes the principal tourist attractions.
MAP KEY

:
Numbers 1 to 14
designate traditional metro subway lines;
letters A to E
represent the Paris rapid transitlines, the "R.E.R."
Within central Paris, tickets and passes are valid on both, and passengers can connect between routes
Map printing options:
Print or view the map as a clear pdf.
PDF Paris metro map
Click the link, then print the map. Select "landscape" mode for the paper setting.
Nearest metro stations for main Paris monuments and attractions
Monument / attraction
Metro lines and stations
Eiffel Tower:
Metro line 6 - Bir Hakeim or Metro line 8 Ecole Militaire. RER

C

: Champ de Mars

The Louvre:

Metro lines 1 and 7 - Palais royal - Musée du Louvre

Notre Dame cathedral:

Metro line 4 Cité , RER

B

and RER

C

: Saint Michel - Notre Dame

Arc de Triomphe:

Metro lines 1, 2 and 6 : RER

A

- Etoile - Charles de Gaulle
Sacré Coeur de Montmartre:
Metro line 2 - Anvers. Metro line 3 Abbesses
Centre Pompidou:
Metro line 11 - Rambuteau (or several metro and RER lines: Châtelet).

Bercy

omnisports centre
Metro lines 4 or 5 - Bercy
Disneyland Paris :
RER A - Marne la Vallée (terminus)
To check out these places and more on the plan of Paris, see
Paris tourist attractions map

Paris City Vision offers a range of all inclusive
guided tours
in and round Paris
For a full version of the Paris metro map, including the suburbs, visit the
Paris Urban Transport website
Credits:

The map on this page is adapted by About-France.com from an original by Rigil. Published under the GNU free documentation licence.