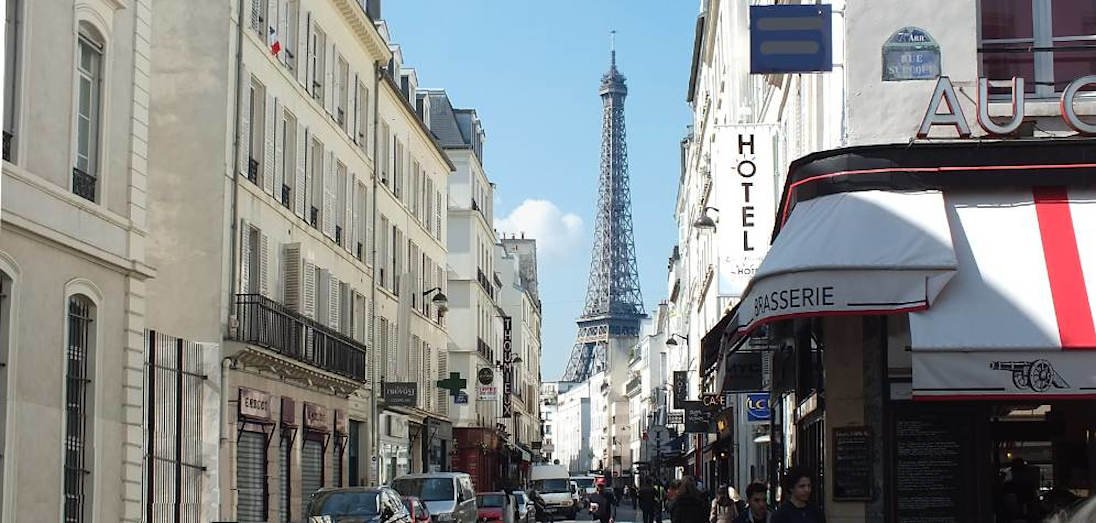 Plan of central Paris with a choice of conveniently located hotels
A carefully selected choice
of 30 Paris hotels, chosen for their
location
,
user-reviews, good value
and
general qualities
. Some are big, some are small. Room rates for 2020 for two people vary from under 100 € a night for standard rooms in some two or three star hotels, to several times that amount for suites in luxury hotels.
Rates vary according to the time of year,
so don't expect to find fantastic bargain rates during peak tourist periods.
Click on any marker for hotel details and direct online booking
Use the slider or mouse-wheel to zoom in for more map detail ; use arrows to move the map.
This map shows a
selection of hotels in central Paris
, including budget hotels, mid-range hotels, boutique hotels and luxury hotels. Generally speaking, hotels close to the centre of Paris tend to be more expensive, those further out, or near the main railway stations, are less expensive. Like London, Paris has its "west end", where property prices are high, and hotels and hotel rates reflect this fact of life. Paris's "west end" comprises much of the western half of central Paris, to the north and south of the Seine, and includes the areas north and south of the Champs Elysées, around the Eiffel Tower and the Champ de Mars, and most of the 7th, 8th, 16th and 17th "arrondissements" of Paris. Hotels in north eastern Paris are generally cheaper, as this is a less expensive area of Paris; but it is also a part of Paris that is some distance from the main visitor attractions.
Click here for more general information about
choosing a hotel in Paris
or check out our selections of
best value Paris hotels
and of
cheap Paris hotels
.
** Reviews. Before listing any hotel, About-France.com checks out user reviews on a range of travel review websites. If a hotel is listed anywhere on About-France.com, it is there because it has been well reviewed by independent travelers. However, as regards budget hotels, particularly in Paris, we may list hotels with reviews that are more mixed. With this type of hotel, the main criteria are cost, location, and cleanliness. It is not uncommon to find reviews critical of budget hotels because the rooms are small, or there's no service, or the furniture looks old. But you get what you pay for! Don't expect three-star quality from a low-cost hotel located in an expensive city!
In order to propose a

good and varied choice of hotels

, for all budgets,
About-France.com selects from among hotels offered by a range of hotel companies, not just a single booking portal. Our partners include
Hotels.com
and
Booking.com
,
nd more.


More Accommodation ideas