Explore France ►
Key pages
Where to go
How to get there
More about France
About-France.com
- the connoisseur's guide to France
First things first: preparing your journey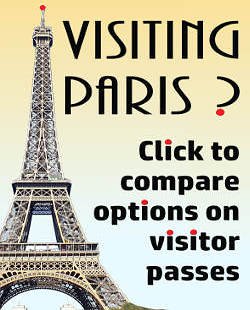 Coronavirus information
(updated for 2023)
Visitors arriving from

China

must show proof of a negative Covid test taken in the 48 hours before arrival.

Other visitors arriving in France from abroad
are recommended to be in possession of a Covid health document. This can take the form of a recent negative Covid test result, a vaccination pass, attesting that the visitor is fully vaccinated against Covid , or proof of recovery from a recent bout of covid.
For more information, see
Covid requirements in France
Other points
Find hotels in France

Click for best online rates for hotels
in French towns and cities
.
Calais
Paris
Reims
Dijon
Beaune
Lyon
Rouen
Orleans
Tours
Poitiers
Bordeaux
Montpellier
Nice
Clermont-Fd.
About-France.com
is partnered with Europe's leading hotel booking portal,
Booking.com
, to bring you the best online prices
Continue now with part 2 :
Choosing a holiday
Holiday travel insurance:
It is highly recommended, and in some cases obligatory, to be insured when you travel. Many people have existing policies, or even credit cards, that include travel insurance, but it is always a good idea to check. Make sure that you have accident and emergency cover, including civil third party liability cover (for humans, as well as your car).
It is particularly important and usually necessary to take out special insurance if you plan to do anything out-of-the-ordinary while on holiday, such as winter-sports or other types of sport.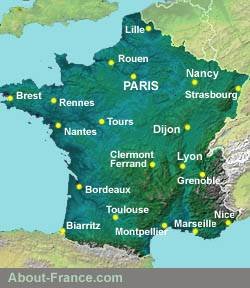 Practical information pages designed to help you prepare your holiday in France, decide when and where to go, what to take with you, where to stay and how to get there
Planning a trip to France.
Other useful pages.
►►
More topics on French life
An independent user-supposted website, About-France.com is an affiliate partner of carefully selected relevant third-party websites, and may receive a small commission on some transactions made on these partner sites.