About-France.com

- the reliable guide - France without the hype

This page provides an initial checklist: for a lot more tips and useful information, visit the main

Driving in France

page on About-France.com

Driving in France is perfectly easy, and does not need any specific preparation. Nevertheless, there are a number of things that need to be seen to before starting your journey - particularly if you are coming from the United Kingdom or the Irish Republic, or another country where cars drive on the left.
Checklist :
Choose where to stay in

rural France


French gite and B&B locator maps
Book directly in English with the owners
Gitelink.com
Here is a quick checklist of the points to see to before you leave. For details see below.
---
►

Much more key information on driving in France
Visit the main About-France.com
Driving in France
page, for much more useful information on taking a car to France, including information on:
plus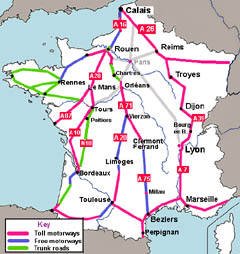 Driving from Calais:

►

click map for enlargement

and details.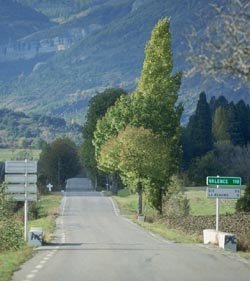 Quiet country roads....

Motorway driving in France is normally quite relaxed... but not always...

Winters can be hard, particularly in central and eastern France
►►Discover About-France.com
About-France.com home
Full site index
About-France.com site search
►► Principal chapters on About-France.com :
Guide to the regions of France

Beyond Paris, a guide to the French regions and their tourist attractions.
Guide to Paris
Make the most of your trip to Paris; Information on attractions,
Paris hotels
, transport, and lots more.
Accommodation in France
The different options, including
hotels
, holiday gites, b&b, hostels and more
Tourism in France
The main tourist attractions and places to visit in France - historic monuments, art galleries, seasides, and more
Planning a trip to France
Information on things to do before starting your trip to France.
Driving in France
Tips and useful information on driving in and through France - motorways, tolls, where to stay....
Maps of France
Cities, towns, departments, regions, climate, wine areas and other themes.
The French way of life
A mine of information about life and living in France, including working in France, living in France, food and eating, education, shopping.
A-Z dictionary of France
Encyclopedic dictionary of modern France - key figures, institutions, acronyms, culture, icons, etc.
Related pages:
Other "driving in" pages....
You may also like....

Website text and photos © copyright About-France.com 2004 - 2019
unless otherwise stated