Buy standard or discounted French train tickets


This is what you need if you just want to book one or more point-to-point single or return journeys in France or Europe

Buy Eurail pass


This is what you need if you are visiting from another continent...-

USA, Australia, Japan

and other countries, for travel in a single country or throughout the Eurail area

Buy Interrail Pass


This is what you need if you live in the

UK, Ireland

or other parts of

Europe

and plan to travel in one or more European country other than your own
Copyright notice: Website and text © About-France.com 2003 - 2018 except where otherwise indicated.
&epi=rail
Buying French train tickets
Most mainline trains and all TGVs can be booked in advance. On main routes, this is
advisable
, and often
essential
. Use the website below
►
Trainline.eu
- e-tickets available worldwide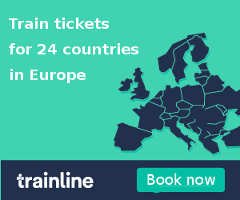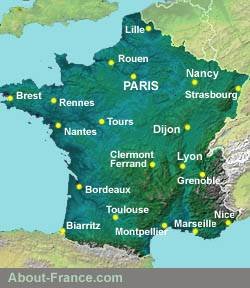 ►► Site guide
About-France.com home
Full site index
About-France.com site search
►► Principal chapters on About-France.com :
Guide to the regions of France

Beyond Paris, a guide to the French regions and their tourist attractions.
Guide to Paris
Make the most of your trip to Paris; Information on attractions,
Paris hotels
, transport, and lots more.
Tourism in France
The main tourist attractions and places to visit in France - historic monuments, art galleries, seasides, and more
Planning a trip to France

Information on things to do before starting your trip to France.
Driving in France
Tips and useful information on driving in and through France - motorways, tolls, where to stay....
Maps of France
Cities, towns, departments, regions, climate, wine areas and other themes.
The French way of life
A mine of information about life and living in France, including working in France, living in France, food and eating, education, shopping.
A-Z dictionary of France
Encyclopedic dictionary of modern France - key figures, institutions, acronyms, culture, icons, etc.
►► other sample pages :
Climate and weather
What weather to expect in different regions of France
Regional map of France
Essential facts and figures
Doctors and emergencies
Skiing & ski areas in France
School holiday calendars
Essential French for

visitors
French rail travel
Keeping safe in France
Ferries & Channel tunnel to France
Flights to France