Explore France ►
Essential pages
Travel in France
Where to go
What to see and do
Essential information for France
Site search:
click here to
search About-France.com
For more detail on the topics mentioned on this
France in Brief
page, follow the underlined hyperlinks.
France in a nutshell
France is a modern European
state
and a
republic
, and is one of the world's
top six economies
. The French head of state is the President, currently
Emmanuel Macron
, elected by universal suffrage (
►
2017 elections
) : the president governs through a Council of Ministers and a parliament made up of two chambers, the National Assembly (lower house) and the Senate (upper house).
Metropolitan France (France in Europe) has a population of slightly over 62 million, a little more than that of the United Kingdom. For more key data see
facts and figures
Territory
Surface area:
with a surface area of 547,030 km², or 211,209 sq. miles, metropolitan France is twice the size of the UK, and slightly smaller than the state of Texas. It is the biggest nation in western Europe.. France has land borders with Belgium, Luxembourg, Germany, Switzerland, Italy, Spain and Andorra. It is also bordered by the North Sea, the English Channel, the Atlantic Ocean and the Mediterranean. See
coasts
Major cities:
The
capital
and the nation's largest city is
Paris
. Apart from Paris by far the largest urban area in France, other major cities are
Lyon
,
Marseille
,
Lille
and
Toulouse
. For city populations and more details see
French city ranking tables
.
Administrative areas:
Metropolitan France (France in Europe) is divided, administratively, into 13
regions
, and 96 counties, known as departments. See
maps of France.
The number of regions was reduced from 22 to 13 on 1st January 2016.
Culture
The
official language
is
French
, though regional languages such as Breton and Alsacian are making a comeback.
National heritage
One of the oldest nations in Europe, France - which the Romans called Gaul - is also a country with a very rich cultural and environmental and
cultural heritage
.
Religion
There is no official religion in France; France is a secular republic. However about about half of French people say they are Catholics, and 2% Protestants. Less than 10% of French Catholics are regular church-goers. Some 3% to 4% of the French population are Muslims. There are churches in all French towns and most villages. More information:
Religion in France
Money
Currency

:

France's currency is the Euro, and most garages, hotels and

shops in France

accept credit cards, though may not always accept swipe cards without a microchip. Click here for

advice about currency exchange

.
Cost of living
The
cost of living
in France is fairly similar to neighbouring countries, though some things (like supermarket food) may be more expensive. Staying in
Paris
can be expensive - as can staying on the Riviera, particularly during the peak tourist periods.
On the other hand, fruit,
wine
, travel,
hotels
and restaurants tend to be cheaper than they are in the United Kingdom, particularly in rural areas, and there are plenty of ways of avoiding tourist traps.
Climate:
The
climate
in France is quite varied, but generally west European - on the whole a bit warmer than the UK, a bit cooler than Spain . Don't expect to find summer in winter in the South of France!
Food and drink - Bread and wine
In spite of the great variety of
food and cuisine
to be found in France, some things like the
"baguette"
the famous French bread stick, change little from one region to another; you'll find baguettes of all qualities in all regions, varying from the absolutely delicious, to the hard and tasteless. Yet a fresh baguette, coming warm from a traditional bakery, is surely one of the most delicious forms of bread to be found anywhere in the world! There are many
different types of French bread
, but tasty baguettes can be bought all over France, and a trip to the local "boulangerie" is often one of the daily highlights of a holiday in France. But do not confuse the "boulangerie" with the bread-counter in a supermarket! Indeed, the pre-frozen "fresh-baked" bread counters in supermarkets are not even allowed, by law, to call themselves "
boulangeries
".
Then there's
wine
. France is one of the world's great wine producing countries, and a country with a vast range of wines, from heavy Mediterranean reds to light fruity sparkling whites, via less well known varieties including "grey wine" (vin gris) and "yellow wine" (vin jaune). The About-France.com
French wines
pages are there to help you learn about the wines of France; Bordeaux, Burgundy and Champagne are just the tip of the iceberg; our wine guide takes you through these and all the other wine regions of France.
Tourism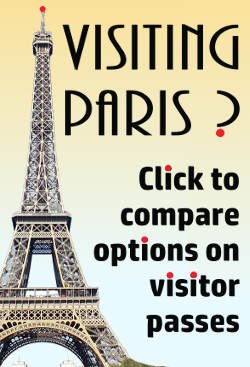 Planning a trip to France
: France is one of the world's leading tourist destinations. If you have all the time in the world, you may not need to plan your holiday in France, you can just wander along at your own leisurely pace, and it will be a wonderful and varied experience. Whether you plan to drive or fly to France, you may find it useful to check out our words of warning
tips on booking your travel to France
.
About-France.com provides information to help you choose a
destination
, or
travel through France
, check your
route through France
, discover the
things to visit in France
and its regions,
hire a car
, find a place to stay, for example a
holiday cottage
, or a place to
study French
, and much more. There's even a page on
medical cover for your stay in France
, and what to do if you get taken ill or have an accident, as well as some advice and information for people interested in
buying property in France
.


City-breaks and short trips:

Paris
Paris
is Paris ... Staying in Paris for a couple of nights is a great way to discover France for the first time... or the second, or the third... Paris is a city that people easily fall in love with, and with city-centre to city-centre transport from Brussels or London, thanks to
Eurostar
; it has a wealth of museums and monuments, it is one of the world's great
shopping
cities, and also arguably the finest city in Europe, a place where you can easily spend days just walking around, savouring the atmosphere, enjoying the life. But don't be caught out by France's
closing hours and public holidays
.
About-France.com provides information on
Paris tourist attractions
including things to do
for free
, a comparison of the different
Paris visitor passes
and tips on how to
save money
during your stay. And staying in a
hotel
in Paris for a couple of nights won't break the bank But, as they say in the rest of France, Paris is Paris, it is not the whole of France. So what about the rest of France?
The rest of France - summer or winter - a wealth of experiences to choose from.
The largest country in Western Europe, France is also the most varied in terms of scenery and climate. From
Brittany
to
Provence
, the
Auvergne
, the
Loire Valley
, the
Dordogne
or the Alps,
Burgundy
to the
Languedoc
,
Poitou-Charentes
or
Aquitaine
and the Pyrenees, each region is special, each is a holiday in itself. It is also a country with over 2000 miles of
beaches and seashores
, plenty of space for even the most demanding of holidaymakers! So what are you waiting for?
CLOSED TODAY ......... Foreign visitors in France are sometimes surprised to find themselves faced with closed doors, on reaching a museum or a famous monument. So it is not a bad idea, before visiting France, to learn what is closed in France, and when? On Sundays, public holidays and holiday periods in general, shops, museums, businesses and public services may be closed. Museums are often closed on Tuesdays. See the About-France.com guide to
Public holidays, Sundays and other holidays
for more information.