About-France.com
- the connoisseur's guide to France
Explore France ►
Visiting Paris
Stay and get round in Paris
France beyond Paris
More useful pages
Page 2 : Choosing a holiday
France:
no. 1

holiday destination
The Best value Paris pass
The
Paris City pass
is the cheapest of the full Paris visitor passes - up to 24% cheaper than other passes for adults, and up to 50% cheaper for children. Prices start at just 19,90 Euros for a two day pass for children and 99.90 Euros for a two day adult pass
Check it out now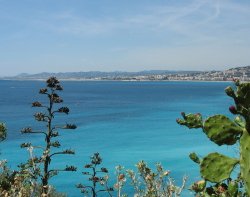 (For
Covid-19
restrictions, refer back to
this page
) Many tour operators run package holidays to France, including coach trips to France or rail trips. Check out your tour operators or agencies .
Eurostar
offer combined train and hotel trips to Paris. Popular destinations in France for coach holidays include Normandy, Paris and the Loire Valley. And then of course there always package trips to
Disneyland Paris
.
If you prefer to organise your own holiday and book your own hotel, often a cheaper option, check out the About-France.com
French hotel guide
.
Gite holidays - self-catering in France
France has a very large selection of gites or holiday cottages for hire. There are a lot of different sites offering gites for hire, and the biggest of these is Gites de France, which many people think is an official organisation. It is not, it is just the biggest and the oldest. Gites de France has a full range of gites, from the luxurious to the rather basic. Another website offering gites is
Gitelink France
; the advantage here is that most of the gites, which vary from mid-range to top of the range, are run by English-speaking owners, many of whom live nearby. Many also advertise prices in sterling, even sometimes in dollars.
Camping holidays
France has Europe's greatest choice of campsites. For further details on French campsites, check out our Camping in France page. For a selected choice of small friendly campsites away from the crowds, try
Rural Camping France.
Winter holidays
Find hotels in France

Click for best online rates for hotels
in French towns and cities
.
Calais
Paris
Reims
Dijon
Beaune
Lyon
Rouen
Orleans
Tours
Poitiers
Bordeaux
Montpellier
Nice
Clermont-Fd.
About-France.com
is partnered with Europe's leading hotel booking portal,
Booking.com
, to bring you the best online prices
Three parts of France are popular for holidays in the winter months.
Paris
, of course, is a tourist destination all year round, and for people interested in museums, culture, shopping, and just enjoying Paris, winter is as good as any other time of year; and the museums and the
Eiffel Tower
are less busy than in summer.
Then there is the
French riviera
. From February onwards, spring is usually in the air along the Mediterranean coast, particularly in the St. Tropez - Cannes -
Nice
area, famous for its mimosa and early flowers.
Finally, there are the
French skiing areas
. The Alps and the ski resorts in other French massifs are busier in winter than in summer.
Short break holidays
France is easily accessible from the UK and other parts of europe for short break holidays or even day trips. Click here to
compare the day-trip options
from the UK
Where to go:
France offers an incredible variety of regions and an amazing range of places to see and things to do. To help you plan your holiday, About-France.com has a full range of clear informed pages about France. To get started on your holiday plans, click the following links to discover......

How to get there:
Most intercontinental flights to France land at Paris; but there are some flights direct to Nice, Lyon and a couple more French airports. Geneva is also a handy airport for France, as it lies right on the French-Swiss border. There are
airports all over France
with direct flights to and from the UK. For ferries to France from the UK, check out the About France.com
Cross-Channel ferries
pages.
What's the weather like?
In summer, the average temperature in France is a degree or two warmer than in Britain or Belgium or Holland. But France does not often have a homogenous climate. The climate in Normandy is not the same as the climate in Provence or in Alsace. For more details, check out the About-France.com guide to the
weather and climate in France.
Formalities for travel to France
European Union citizens need a valid national identity card or passport; citizens of other countries need a valid passport and, in some cases, a visa. Cars need to be insured for driving in France For full details, see part 1 -
Planning your holiday to France
Going further
Visit the website of the
French national tourist office
Beware of the "cheap ferries" scam

Some internet sites that announce "cheap" ferry prices are actually charging more than the ferry companies themselves. View the
cheap ferries information
page for more details.
---