The departments of France
(France-in-Europe, excluding overseas territories).
"Départements" are the second-tier administrative subdivisions of France, below the
regions
. Departmental numbers are widely used in France to designate locations. They form the first two figures of any French postcode - for example the postcode for
Toulouse
is 31000, the "31" representing the department of the Haute Garonne of which Toulouse is the capital. Department numbers also feature on vehicle registration plates, though no longer in the actual number.
Each region of continental France is made up of at least 4 departments.
For instance
Brittany
comprises departments 22, 29, 35 and 56.
Overall, continental France is divided into 94
administrative departments
, numbered 1 to 95, excepting 20. There is no department 20. The former department 20 is now departments 2a and 2b, which are the island of Corsica.
Key: for the names of the French departments, see below.
The
department
corresponds more or less to a
county
in the UK, a
canton
in Switzerland or a
province
in Spain.
List of French departments:
Departments have various types of subdivision. The most important of these are
communes
(boroughs), each with its mayor. Increasingly communes are grouped into "Com coms" -
communautés de communes
. Other subdivisions of departments, used for specific purposes only, are
cantons
and
arrondissements
.
(01) Ain
(02) Aisne
(03) Allier
(04) Alpes-de-Haute-
Provence
(05) Hautes-Alpes
(06) Alpes-Maritimes
(07) Ardèche
(08) Ardennes
(09) Ariège
(10) Aube
(11) Aude
(12) Aveyron
(13) Bouches-du-Rhône (14) Calvados
(15) Cantal
(16) Charente
(17) Charente-Maritime (18) Cher
(19) Corrèze
(21) Côte-d'Or
(22) Côtes-d'Armor
(23) Creuse
(24) Dordogne
(25) Doubs
(26) Drôme
(27) Eure
(28) Eure-et-Loir
(29) Finistère
(2A) Corse-du-Sud
(2B) Haute-Corse
(30) Gard
(31) Haute-Garonne
(32) Gers
(33) Gironde
(34) Hérault
(35) Ille-et-Vilaine
(36) Indre
(37) Indre-et-Loire
(38) Isère
(39) Jura
(40) Landes
(41) Loir-et-Cher
(42) Loire
(43) Haute-Loire
(44) Loire-Atlantique
(45) Loiret
(46) Lot
(47) Lot-et-Garonne
(48) Lozère
(49) Maine-et-Loire
(50) Manche
(51) Marne
(52) Haute-Marne
(53) Mayenne
(54) Meurthe-et-Moselle (55) Meuse
(56) Morbihan
(57) Moselle
(58) Nièvre
(59) Nord
(60) Oise
(61) Orne
(62) Pas-de-Calais
(63) Puy-de-Dôme
(64) Pyrénées-Atlantiques (65) Hautes-Pyrénées
(66) Pyrénées-Orientales
(67) Bas-Rhin
(68) Haut-Rhin
(69) Rhône
(70) Haute-Saône
(71) Saône-et-Loire
(72) Sarthe
(73) Savoie
(74) Haute-Savoie
(75) Paris
(76) Seine-Maritime
(77) Seine-et-Marne
(78) Yvelines
(79) Deux-Sèvres
(80) Somme
(81) Tarn
(82) Tarn-et-Garonne
(83) Var
(84) Vaucluse
(85) Vendée
(86) Vienne
(87) Haute-Vienne
(88) Vosges
(89) Yonne
(90) Territoire de Belfort
(91) Essonne
(92) Hauts-de-Seine
(93) Seine-Saint-Denis
(94) Val-de-Marne
(95) Val-d'Oise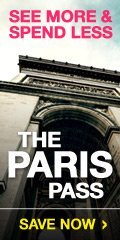 Check out current offers
with About-France.com
Click here to
save more on the Paris Pass
General maps
Thematic maps
Regional maps
Route maps of France
Hotel maps
Other online sources of French maps
►► All about France.......
About-France.com home
Full site index
About-France.com site search
►► Principal chapters on About-France.com :
Guide to the regions of France

Beyond Paris, a guide to the French regions and their tourist attractions.
Guide to Paris
Make the most of your trip to Paris; Information on attractions,
Paris hotels
, transport, and lots more.
Tourism in France
The main tourist attractions and places to visit in France - historic monuments, art galleries, seasides, and more
Planning a trip to France
Information on things to do before starting your trip to France.
Driving in France
Tips and useful information on driving in and through France - motorways, tolls, where to stay....
Maps of France
Cities, towns, departments, regions, climate, wine areas and other themes.
The French way of life
A mine of information about life and living in France, including working in France, living in France, food and eating, education, shopping.
A-Z dictionary of France
Encyclopedic dictionary of modern France - key figures, institutions, acronyms, culture, icons, etc.
.

Copyright texts & photos © About-France.com 2007-2019