Official historic monument logo

With

over 40,000

officially classified historic monuments, France has one of the densest concentrations of historic buildings and other monuments of any country in Europe.
From great palaces and cathedrals to the tiniest of mediaeval chapels, Roman remains, or vestiges from the time of the Industrial Revolution, France has them all. And that is just counting the officially listed historic monuments. Apart from the 40,000 officially listed sites, many thousands more old bridges, barns, houses, chapels, villages, priories and private residences are historic monuments in all but official designation.
Top sites: the most visited historic monuments in France
(Source French national statistical office: includes only monuments visited primarily for historic and cultural interest, rather than other reasons.)
The top twenty most visited monuments in France
Notre Dame Cathedral,

.

Paris

Sacré Coeur basilica, Montmartre,

Paris

Gardens of the château de Versailles,

near Paris
The Georges Pompidou centre and museum of art, Paris
Notre Dame Cathedral

Strasbourg

La Villette science museum, Paris

The château de Versailles,

near Paris
Mont Saint Michel, Normandy

Musée d'Orsay,

, Paris
Les Baux de Provence, near Avignon
Village of Riquewihr (Alsace) , Normandy
St. Malo (Brittany)
Notre Dame cathedral,

Reims

(Champagne)
Notre-Dame cathedral,

Chartres

(Centre)
The Pont du Gard (near Nimes, Languedoc)
The Arc de Triomphe,

Paris

Palace of the Popes,

Avignon,

Provence
Basilique de Vézelay, Burgundy
The top 20 most visited monuments in France are not necessarily the twenty most interesting historic monuments in France. The most visited monuments are most visited because they happen to be easily accessible from the main tourist centres in France.



►

Here are a few more major monuments

that are just as worth visiting as any of the above:

The cathedral of St. Cecilia in

Albi

(Midi Pyrenees), the Chateau de

Chenonceaux

(Centre - Loire valley), the Royal saltworks at

Arc et Senans

(Franche comté), the walled city of

Carcassonne

(Languedoc), the cathedral at

Amiens

(Picardy).... , the amazing

Caverne du Pont d'Arc

museum in Ardèche (prehistoric cave paintings) and so many more.

For details by region, see

Tourist attractions in France by region



Historic French cities

Here are the six most visited historic city centres among the major cities of France. Each of these cities is a regional capital, has a rich historic centre, and is very much worth the visit during a holiday in France or for a weekend break.


Paris

: one of the greatest concentrations of historic monuments on Earth.
Click for historic monuments in Paris

Lyon

: a historic ensemble, without any particularly great historic monument; the quays along the Saone have a similar ambiance to the banks of the Seine in Paris.

Strasbourg

: Old quarter, including "Petite France", half-timbered hoses, canals, and famous mediaeval cathedral

Nice

: the "old town" is a classic Mediterranean town in the Italian style; it was Italian until the eighteenth century. Very narrow streets, piazzas, old churches, and the famous flower market.

Rouen

: historic city centre, half timbered houses, great gothic cathedral, interesting mediaval clock tower.

Bordeaux

: great historic city centre, much of it dating from the eighteenth century.
These six cities are

by no means

the only - nor necessarily the most interesting - city centres to visit when on holiday in France. Many smaller towns and cities in France - notably some that are less important now than they were in the past - have city centres with remarkable collections of historic monuments.
Click for more ideas on the most interesting and attractive historic cities in France



Historic areas with rich collections of monuments :


While the richest concentration of historic monuments can be found in Paris, the vast majority of historic monuments lie in the regions. And there are thousands of them .....
Here is a short themed selection: From north to south.


Thematic and regional guides :


To make the most of a holiday in France, follow these links for a more detailed list of major historic monuments and the main things to see and do in the French regions:

A brief introduction to the regions of France






Contact: info "at" about-france.com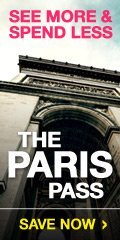 Click here to
SAVE 10% on Paris Passes
Use code
ABOUTFRA
Places to stay


Find hotels in France

Click for best online rates for hotels in or near the towns with the finest historic sites in France.
Paris
Nimes
Arles
Strasbourg
Nice
Lyon
Bordeaux
Rouen
Chartres
Tours
Poitiers
Reims
Besançon
Other areas
About-France.com
is partnered with Europe's leading hotel booking portal,
Booking.com
, to bring you the best online prices
Book now: prices may go up later