► Covid-19 INFORMATION

- France has opened up again to tourism in a new post-Covid age. Museums and galleries are open, as are hotels restaurants, shops tourist attractions and public transport. The wearing of

facemasks

is still recommended on public transport throughout the country and in many other locations, so visitors should come equipped or else be ready to buy facemasks on arrival.
Tourism levels are likely to remain downwere still down in 2023 compared to recent years, meaning less standing in lines to get in.
France's international borders with neighbouring countries are open, but the situation may change in function of the way in which the Covid-19 pandemic evolves in France or other countries.

Covid pass ?

Visitors are recommended to be in possession of a French or European Covid pass.Visitors from the EU and some other countries can use their national pass, while visitors from other countries are recommended to be in possession of a vaccination certificate in a language that French authorities can understand, notably French or English.


►

CLICK HERE

for full details about when a covid pass is needed, and how to obtain one. This can be easily done online, as long as you satisfy the criteria. There is no charge.
or go to....

.

►►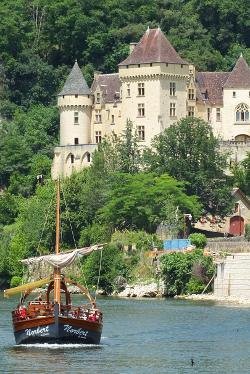 A chateau in the Dordogne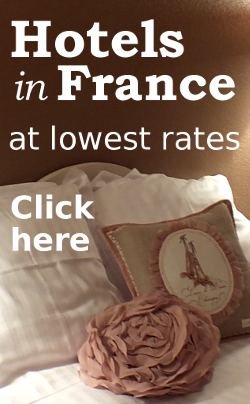 About-France.com is an independent user-supported website that does not track visitors and carries very little advertising, Links to carefully selected affiliate partner websites may generate commission on sales at no cost to the user.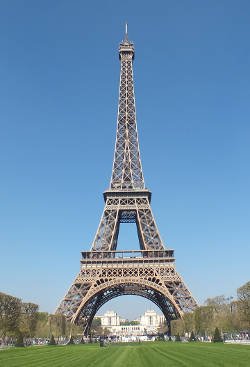 Paris in the spring
Seine river cruise, Paris
Champagne cellar
The old port - Nice

In France
tourism is a major industry. France is the world's leading tourist destination. Not only is it situated at the heart of western Europe, bordering on all the larger countries in the region - Italy, Spain, Germany, Belgium, Switzerland and - across the straits of Dover - the UK; it also has Europe's second busiest airport -
Paris Charles de Gaulle airport
- and dozens more airports with international connections.
As a country, France offers a fabulous historic heritage and probably the most diversified natural environment of any country in Europe. Its tourist attractions illustrate the history of the human race, from the prehistoric sites of Cro Magnon to the steel and glass of the Futuroscope; they include fine vestiges of all European civilisations, from the prehistoric megaliths of Carnac and the Roman remains of Provence, through medieval castles and cathedrals, to the splendours of Versailles, the nineteenth century Eiffel Tower, or the resolute modernity of the TGV.
In addition, France has the necessary tourism infrastructure to cope with its status as leading tourist destination - more hotels and campsites than any other country of Europe, probably more
gites
or holiday cottages, the best and most modern
rail network
in Europe, and a fine system of motorways linking all main towns and cities.
Practical tips & info
►
useful information for visitors to France
Ways to travel
Travel in France
See also :
Seasonal travel to France
About-France.com Home page
Top of page